Reblog > Go to your tumblr > Click in the house > And try to get out of the house.
I JUST SPENT 2 HOURS OF MY LIFE TRYING TO FIGURE THIS OUT. OMG. MOST DIFFICULT THING I'VE EVER DONE.

I CAN'T FUCKING DO IT FUCK

let me reblog this again

AND YES! I FINISHED IT! :D

I CAN'T FUCKING DO THIS SHIT FUCK

I'M NEARLY FINISHED BITCHES

this is fucking addictive aksldjaklsdj I CAN'T 

I did it! omfg! 25 minutes!

ah i forgot i had this in my likes

gonna play it! why not

fuck, over an hour
protip: don't drink while playing that
(Source: sou-inseguro)
Sometimes this website is so embarrassing just look at this picture for fucksake

their love is suffocating you see it's artpop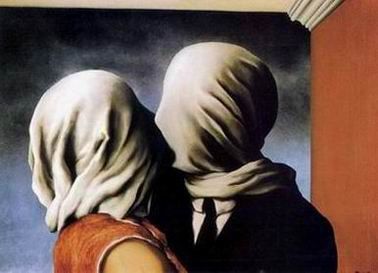 It's a reenactment of "Les Amants" (The lovers) by Magritte. 
So, the previous comment is kind of right, except it's surrealist.

(And if you want the whole story, it's more than likely that it was inspired by the suicide of his mother when he was a teenager. She was found in the Sambre river with a piece of cloth like that on her face)
(Source: thevintageloser)
My series of paintings done for the Doctor Who comics series! (Well, the first three, at least… wink wink.) They are the covers of the #1 issues for each respective Doctor - Tenth, Eleventh, and Twelfth. It's the first time I've released the artwork without the titles and whatnot - this was a MAJOR project for me this year, started all the way back in 2013 - I'm proud and honored to be so deeply involved with an official project like this. Here's to more covers and Doctor Who in the future!
reblog and make a wish!


this was removed from tumbrl due to "violating one or more of Tumblr's Community Guidelines", but since my wish came true the first time, I'm putting it back. :)

OH MY FUCKING GOD, IT'S BACK ON MY DASH.

THIS SHIT WORKS OKAY, I AM DEAD SERIOUS.

The last time I saw this on my dash, I didn't think it would happen, so jokingly I wished I could go to a fun. concert.

AND GUESS WHAT, I WENT TO A FUCKING FUN. CONCERT.

THIS SHIT WORKS, TRY IT.

YOOOOOOO

I SAW THIS ON MY DASH THE OTHER DAY AND THOUGHT "ITS WORTH A TRY" SO I WISHED I COULD GET A 3DS

LITERALLY LIKE 4 DAYS LATER MY DAD SENT ME A PICTURE OF THE 3DS XL HE BOUGHT FOR ME WHILE I WAS AT SCHOOL

IM STILL FREAKING OUT ABOUT THIS

holy fuck, I didn't expect this to work, I was like psh, whatever it's just a quick reblog, but I wished my Dad would actually respond back to me AND HE FUCKING DID A FEW DAYS LATER, I GOT A FUCKING TEXT FROM MY DAD TODAY WHO HASN'T SPOKEN OR RESPONDED TO ME IN MONTHS HOLY FUCK WHAT IS THIS MAGIC IT WORKS. 

I WANTED TO SEE MY BOYFRIEND AND I DIDN'T THINK I'D GET DAYS OFF BUT THIS WEEKEND I'M HEADING UP THERE??? THIS IS CRAZY SHIT 

SO LIKE I JOKINGLY WISHED FOR MY OWN LEN KAGAMINE AND THEN LIKE A WEEK LATER I GOT A LEN NENDOROID??? H ELP

WTF OKAY SO THIS SHOT ACTUALLY WORKS BECAUSE WHEN I WISHED, I HAD WISHED MY CRUSH WOULD LIKE ME BACK AND GUESS WHAT? I HAVE A BOYFRIEND NOW. WHAT THE HELLLLL?????

ok I've said this before but IM DOING IT AGAIN THE FIRST TIME I SAW THIS, MY WISH DID COME TRUE SO I REBLOGED AGAIN AND SAID IT IN THE TAGS BUT THEN I WISHED FOR SMTH ELSE AND IT LITERALLY LITERALLY HAPPENED LIKE A COUPLE DAYS LATER WHAT THE HELL SO NOW IM WRITING THIS HERE FOR YOU BC I DONT BELIEVE IN THIS CRAP BUT STILL IT'S AN AWFULLY BIG COINCIDENCE

So last time I reblogged this I met Tom Hiddleston within the month…
Everyone who reblogs this will get the title of a book to read based on their bio/posts.

Everyone. I mean it.

THIS IS THE BEST POST

I HAVE EVER SEEN

EVER

they really do mean everyone

UPDATE: Yup I got the thing
"It's Been An Adventure, Mr. Fredricksen."


"Adventure Is Out There!"

Someone asked me to post these two companion pieces together so it was easier to reblog them.

THIS WAS NOT OKAY

DUG

HE'S STILL WEARING THE ELLIE BADGE

I was just going to scroll past this when I REALISED what it was
(Source: hooked-on-dodecaphonics)